Compact and powerful 2-in-1 helmet light. Innovative machined aluminum body integrates front and rear LEDs with Side Visibility. Maximum of 700 lumens up front and 30 lumens in the rear. Micro-USB rechargeable with high speed 2-Amp charging capabilities. Includes versatile CM helmet mount that follows line-of-sight for optimized night riding.
Note: This light is not being distributed within the German market.
MAX LUMENS:
Front:
700,
Rear:
30
WEIGHT:
93g
MAX RUNTIME:
Front:
52
hours
(in Femto mode)
RECHARGE TIME:
3
hours
BATTERY:
LIR18650
(included)
COLORS:

CHART:
Front:
Rear:
AWARDS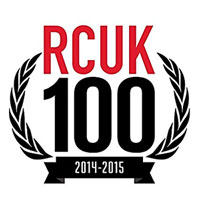 REVIEWS/MEDIA
11.18.2014 - Lezyne Makes the Cut for RCUK 100 Best Road Cycling Products for 2014-15
The new annual UK-based print magazine and digital download mag RCUK (Road Cycling UK) has selected their 100 best and influential road bikes and products from 2014-15, and included Lezyne in the LED, tools, and pumps categories!
10.27.2014 - Cycling Weekly Reviews the Macro Duo
"When it comes to bikes and lights we see quite a few unique (and sometimes crazy) ideas here at Cycling Weekly. This new 'Macro Duo' light from Lezyne falls in to the unique category, and although it isn't a ground breaking idea, it certainly had us scratching our heads as to why someone else didn't think of it already."