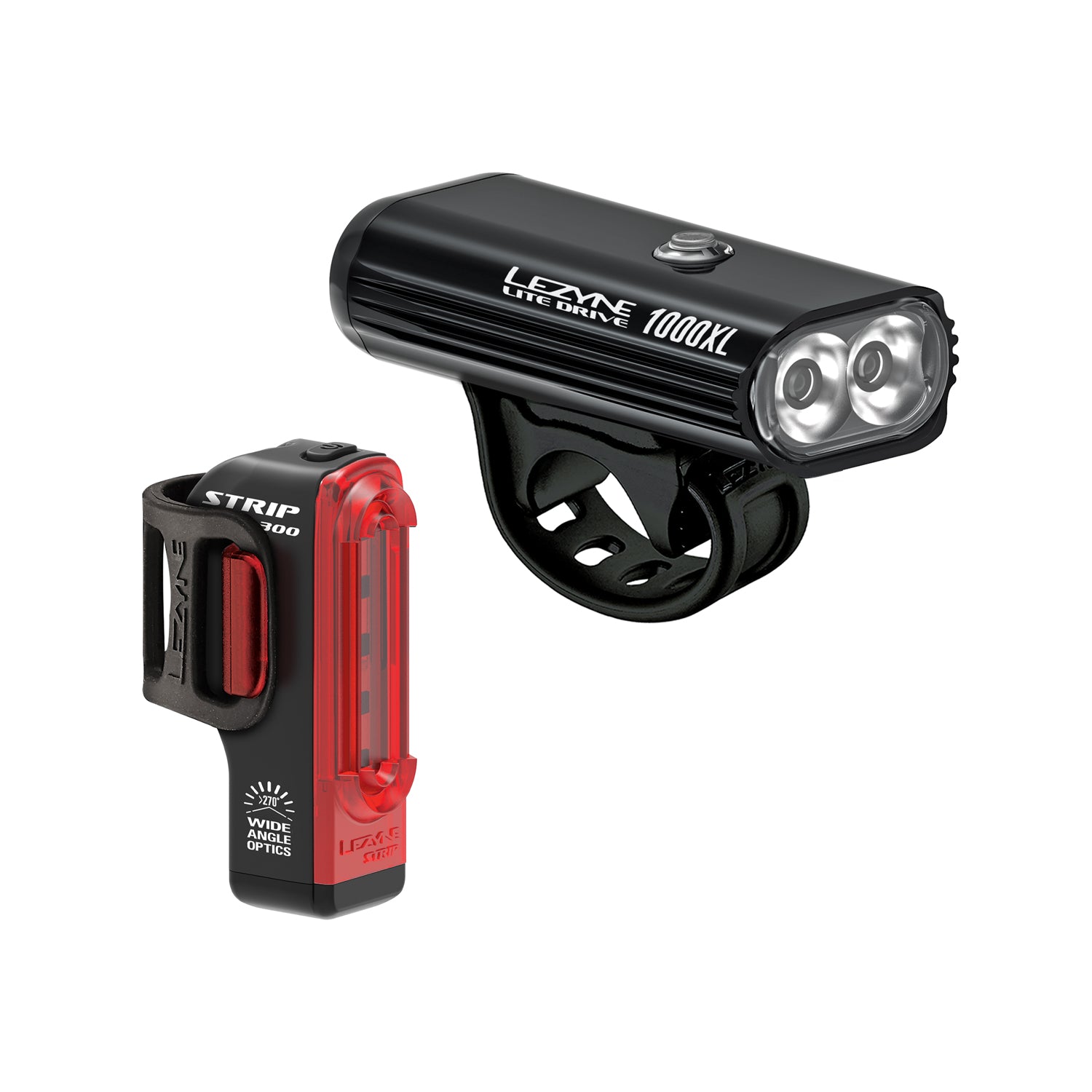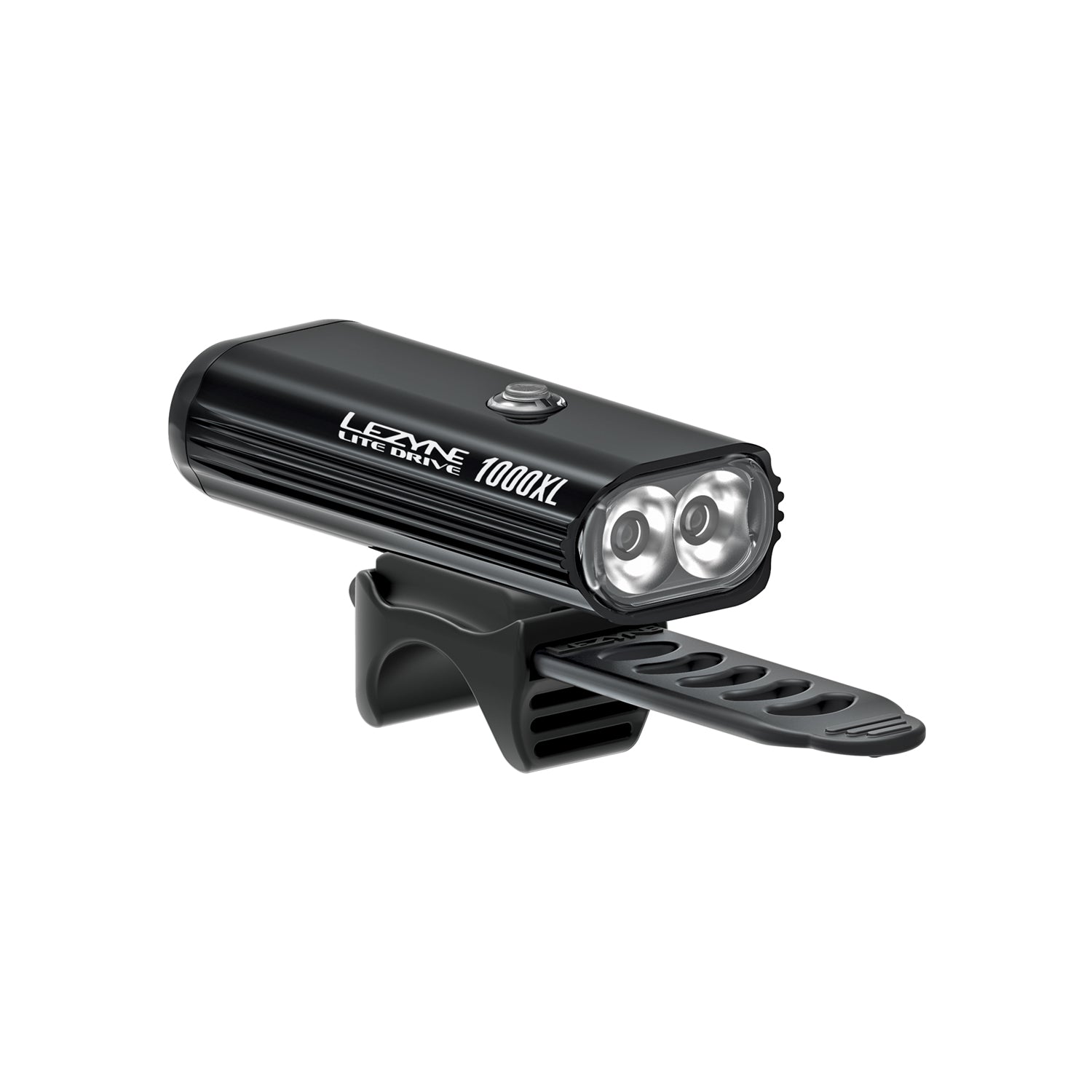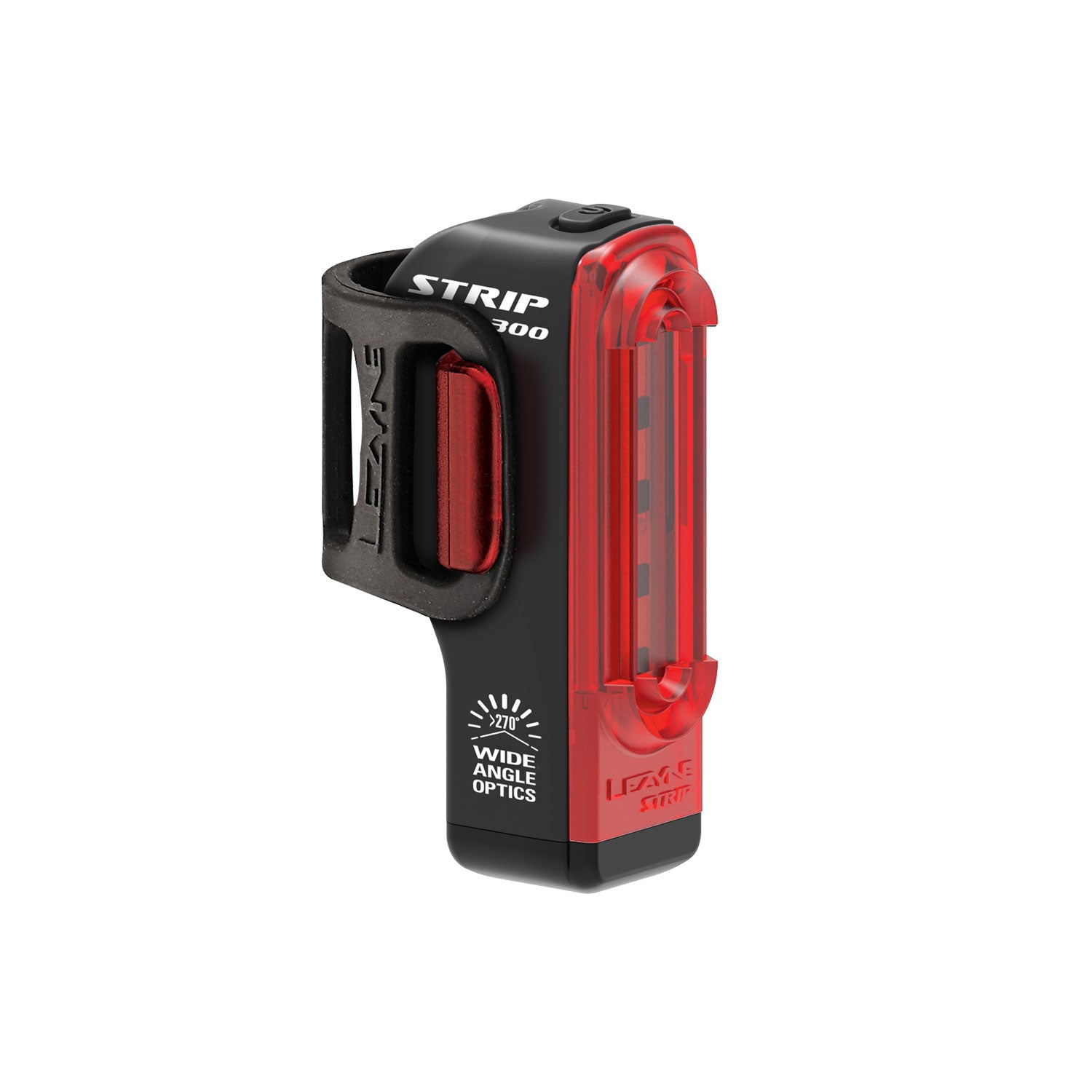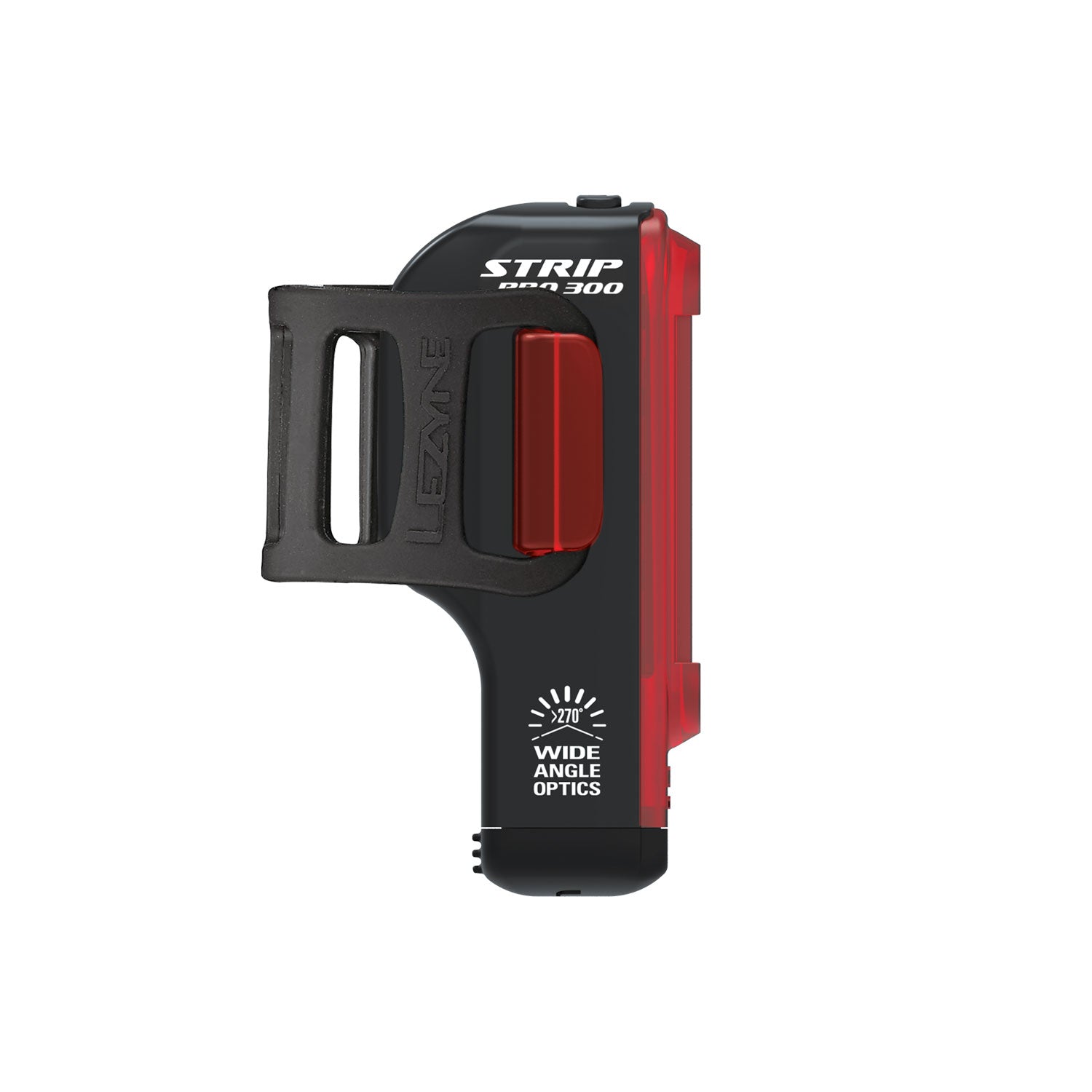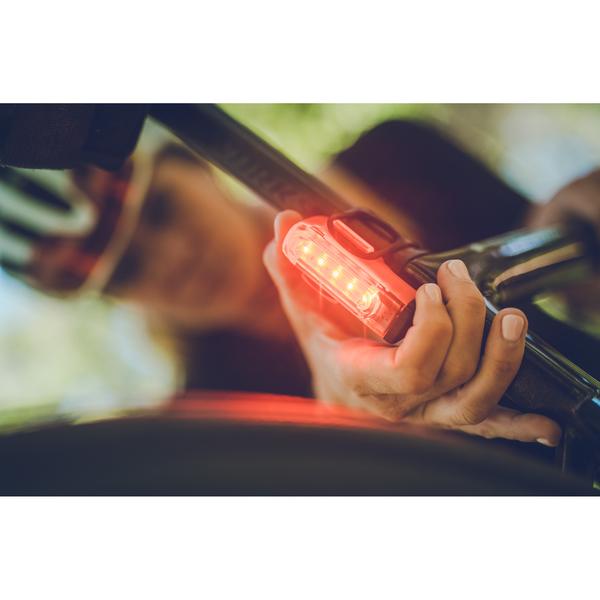 LITE DRIVE 1000XL / STRIP PRO PAIR
---
FRONT:
A powerful, multi-purpose front light with up to 1000 lumens of output, the Lite Drive 1000XL features a lightweight yet rugged CNC-machined aluminum body with integrated cooling fins. The light has 8 different output modes, from an attention-grabbing 1000 lumen Daytime Flash setting to an 87 hour runtime Femto Mode, providing options for every riding environment. It's MOR (Maximum Optical Reflection) lens optimizes and evenly disperses light. A versatile strap securely mounts to a variety of bar shapes and sizes.

Remote Switch compatible.

REAR:
The Strip Drive Pro Rear features a class-leading 300 lumen output in Daytime Flash mode with equally impressive runtimes ranging all the way up to 53 hours in Femto mode. Offering ten different output modes, it relies on 5 high-output LED emitters housed behind a Wide Angle Optics lens to offer over 270° of visibility. Its compact, waterproof (IPX7 rated), and co-molded construction is both aero and round seatpost compatible. The light recharges via the integrated micro-USB port with an included cable.

Note: These lights are not being distributed within the German market.
SKU: 1-LED-16P-V504
LITE DRIVE 1000XL SPECS:
Dimensions:
135mm, 43.5mm, 56.8mm
Features:
IPX7, Daytime Flash
STRIP DRIVE PRO REAR SPECS:
Dimensions:
79.3mm, 36mm, 35.8mm
Features:
IPX7, Daytime Flash
LITE DRIVE 1000XL LIGHT MODES:
STRIP DRIVE PRO REAR LIGHT MODES: