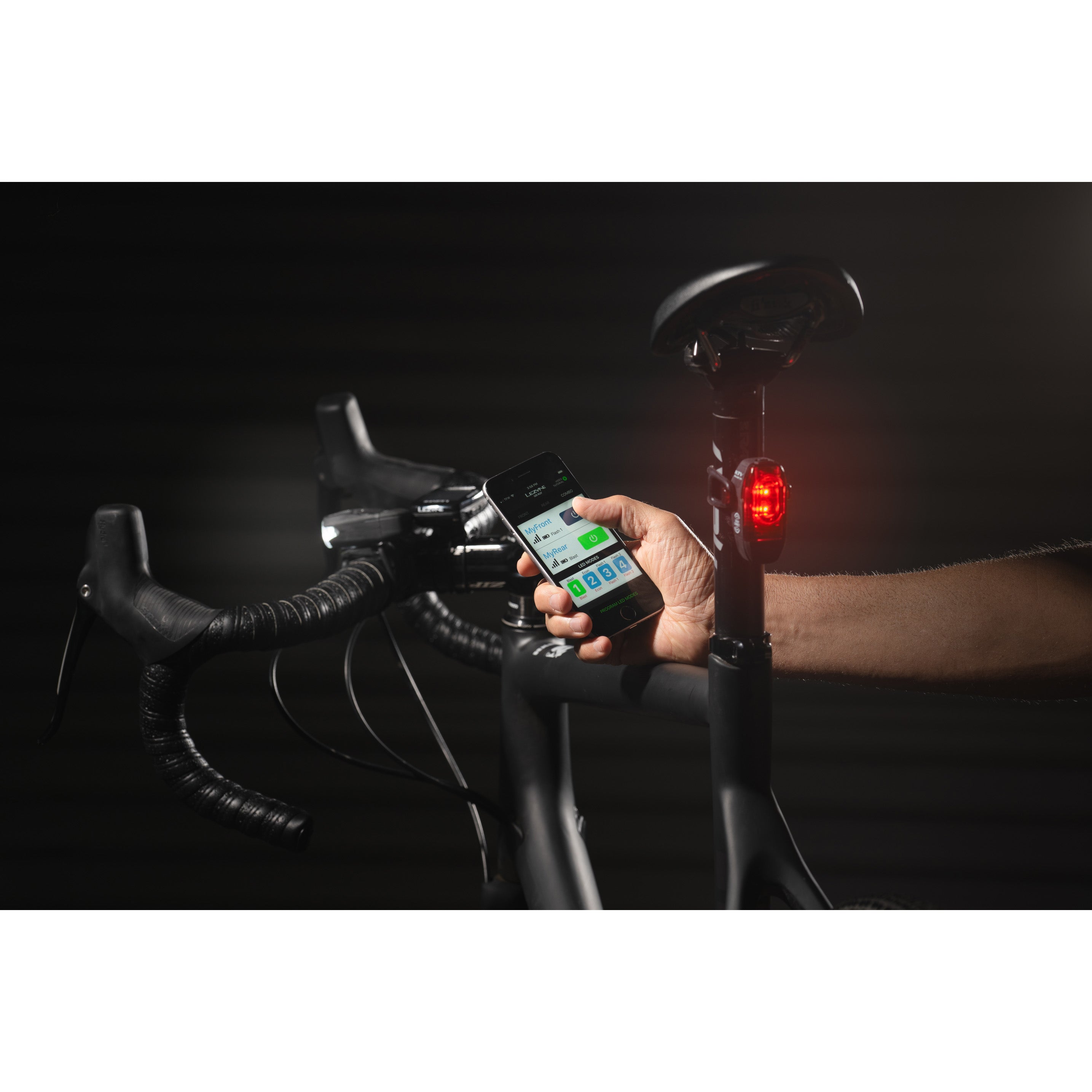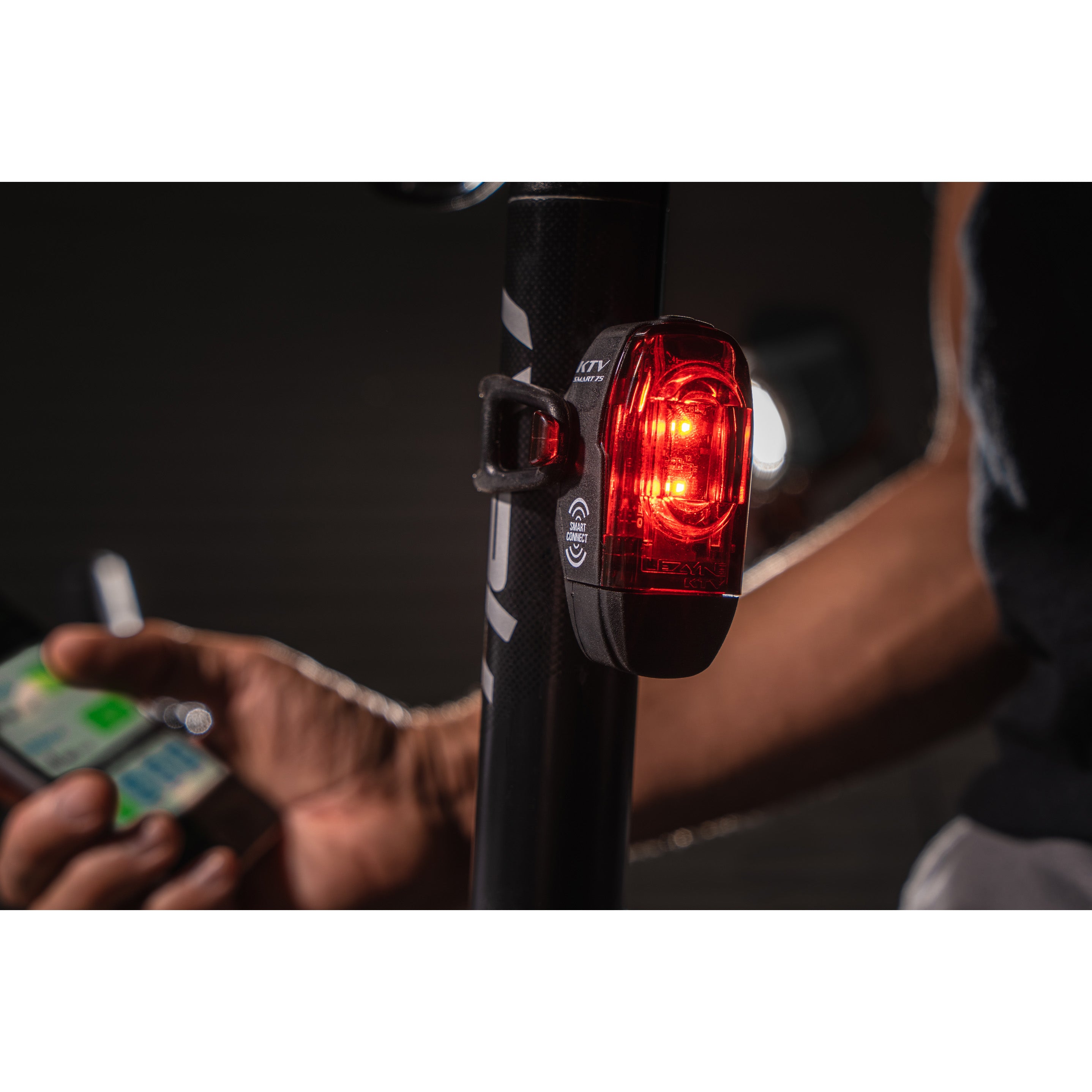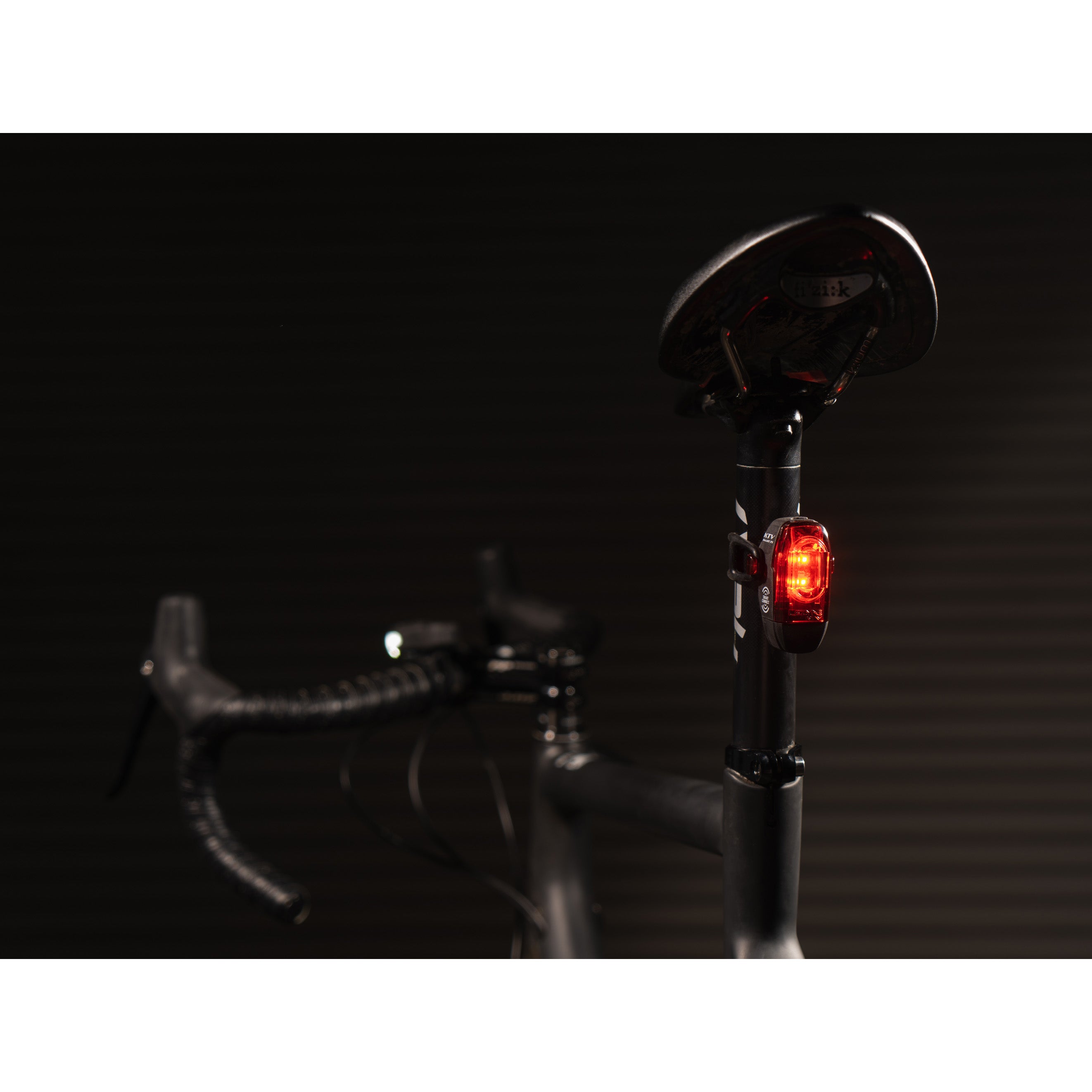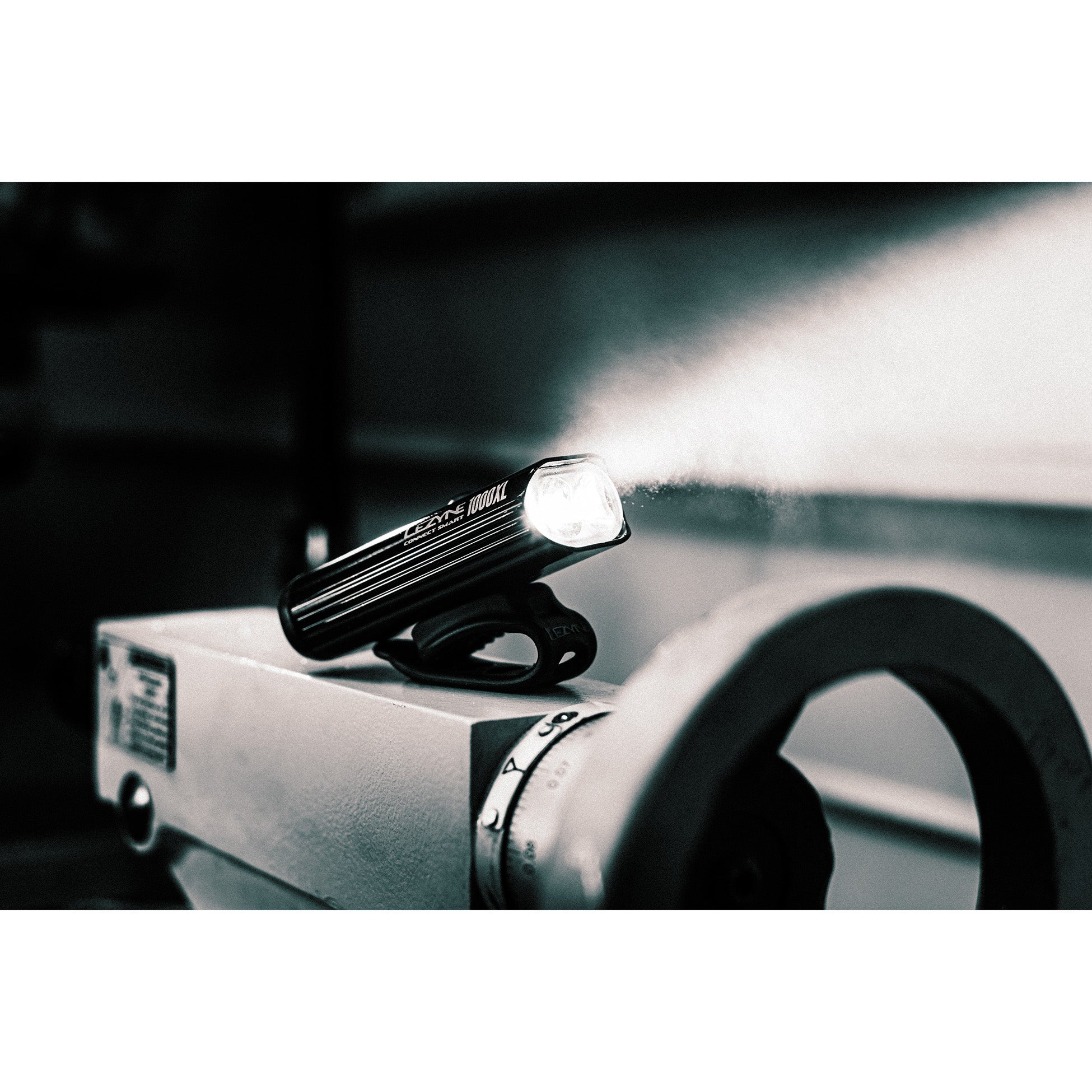 CONNECT SMART 1000XL / KTV SMART PAIR
---
The most advanced front/rear cycling light combo available, the Connect Smart 1000XL / KTV Smart Pair comes equipped with our Smart Connect wireless technology. This pair of lights can be quickly programmed and customized by the companion LED Ally phone app. Once programmed and paired, the front light wirelessly controls the rear light when toggling through its modes. Setup only the modes you need. Ip to four mode-sets for whatever type of riding is planned, day or night.

FRONT:

A powerful, multi-purpose front light with up to 1000 lumens of output, the Connect Smart 1000XL features a lightweight yet rugged CNC-machined aluminum body with integrated cooling fins. The light has 8 different output modes, from an attention-grabbing 1000 lumen Daytime Flash setting to an 87 hour runtime Femto Mode, providing options for every riding environment. It's MOR (Maximum Optical Reflection) lens optimizes and evenly disperses light. A versatile strap securely mounts to a variety of bar shapes and sizes.

REAR:

The KTV Drive Pro Smart Rear is a compact, aero post compatible bike light providing up to 75 lumens and six output modes. It offers up to 19.5 hours of max runtime as well as a visibility-focused Daytime Flash mode. Its co-molded construction is super light, durable, and holds an IPX7 waterproof rating. The light utilizes our Wide Angle Optics lens design to provide 270° of visibility, and an integrated USB stick allows convenient cable-free recharging.

Note: These lights are not being distributed within the German market.

SKU: 1-LED-32P-V104