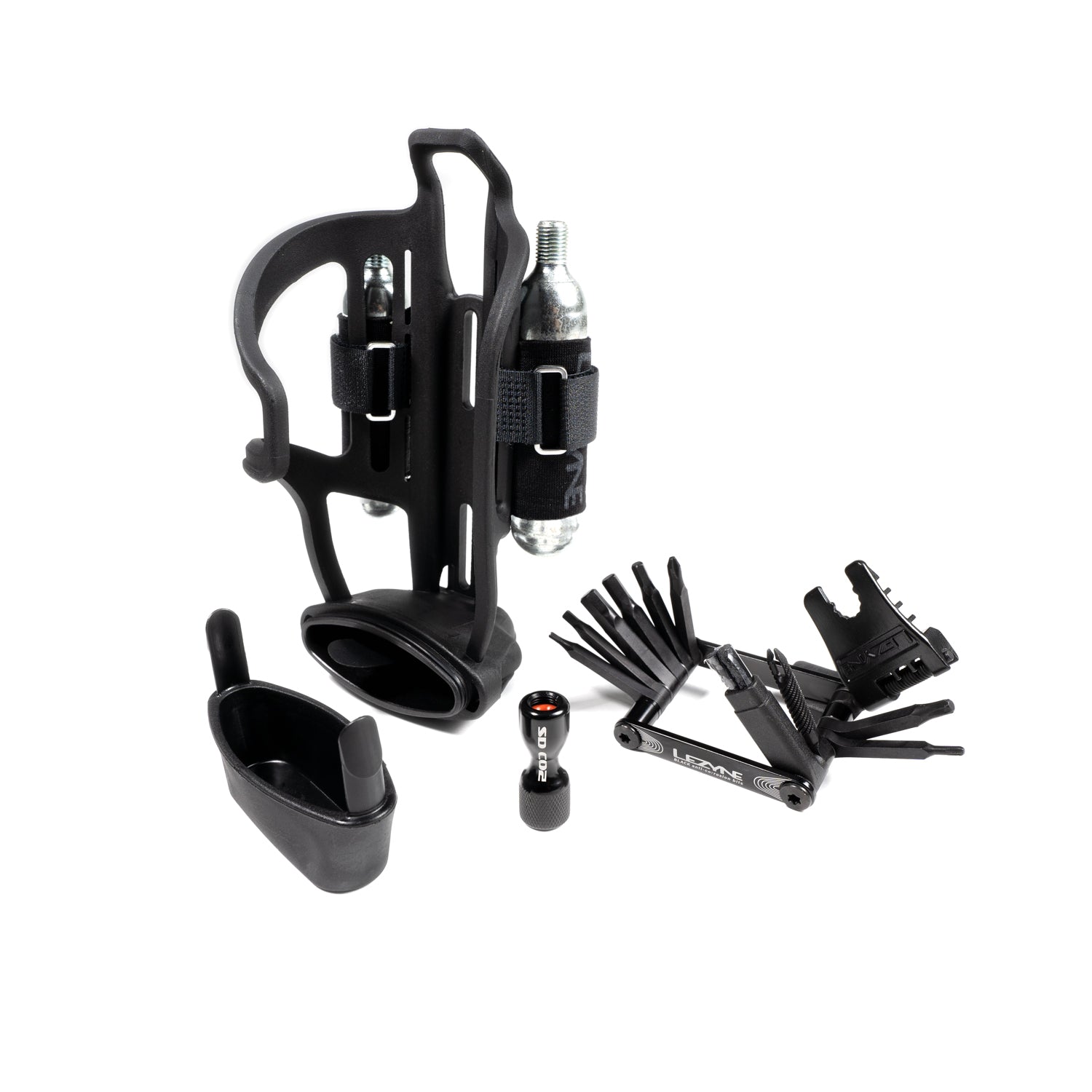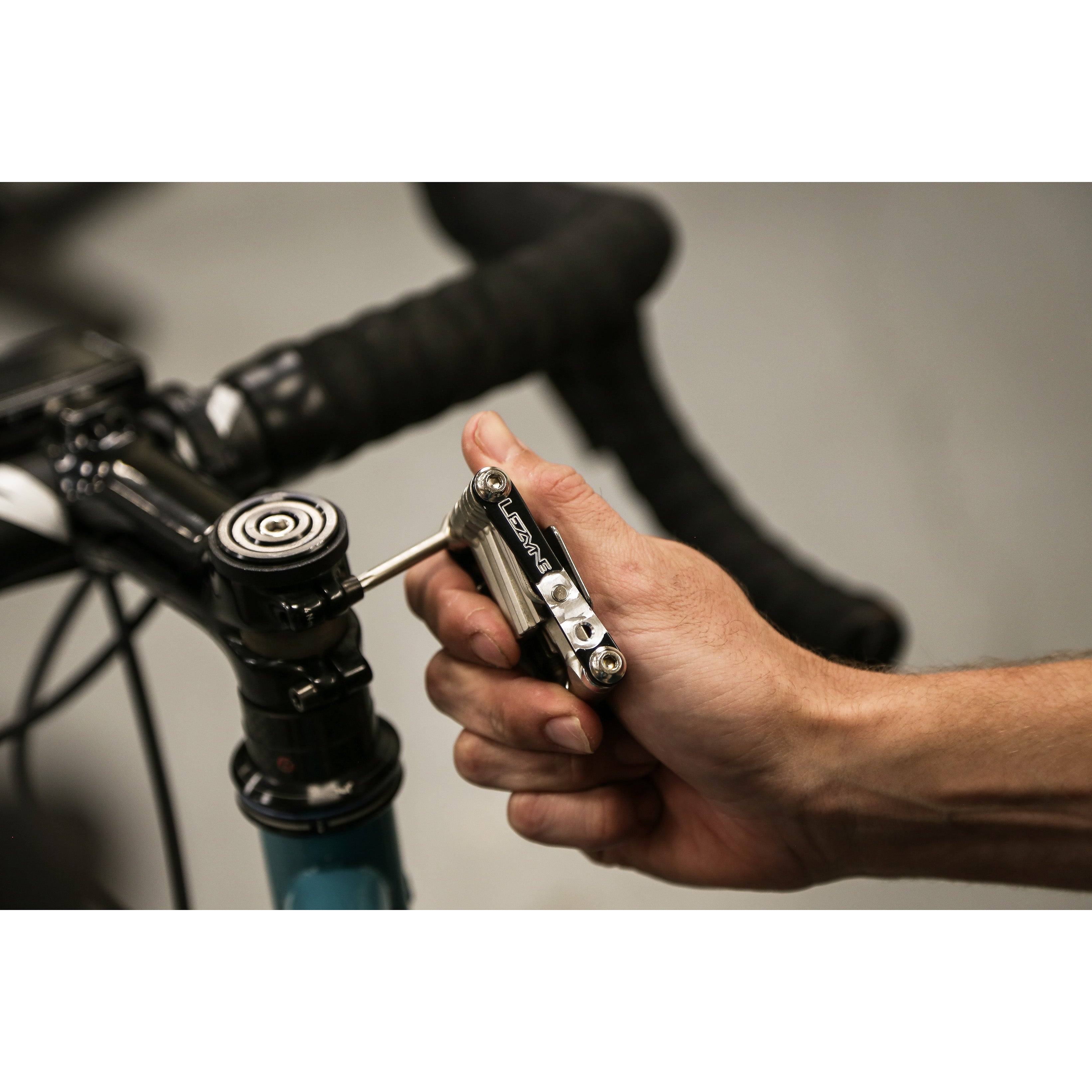 FLOW STORAGE CAGE
---
Built from durable, fiber-reinforced Composite Matrix construction, this cage offers strength and reliability while maintaining easy bottle access via a smart, side-load design—perfect for compact frames (right-side only). An integrated storage container holds a multitool below the cage and CO2 cartridges on both sides. It's engineered to hold bottles securely, regardless of the terrain. Oval mounting holes allow for fine-tuning of the cage's position on most bike frames.

Available standalone or in two loaded variations with a CO2 Head, V Pro 17 Multi Tool with an integrated tubeless repair tool and two tire plugs, and two 20g CO2 cartridges*.

LOADED OPTIONS:

Flow Storage Cage Loaded
- CO2 Head
- V16 Multi-Tool
- Smart Kit Glueless Patch Kit
- Two included 16g CO2 cartridges*

Tubeless Flow Storage Cage
- CO2 Head
- V-Pro 17 Multi-Tool
- Two included 20g CO2 cartridges*

*Loaded kit not available with CO2 cartridges in all countries.
SKU: 1-BC-FLST-V104
SPECS:
Dimensions:
178mm, 80.5mm, 82.8mm
Dimensions:
178mm, 96.4mm, 88mm
Dimensions:
178mm, 80.5mm, 82.8mm