GPS DEVICE UPDATES
STAY RUNNING WITH THE LATEST DEVICE AND APP SOFTWARE
PLEASE NOTE: FOR OPTIMAL PERFORMANCE, PLEASE UPDATE YOUR GPS ALLY APP BEFORE INSTALLING THE LATEST FIRMWARE.
YEAR 10 AND NEWER GPS DEVICES (2017-2020 MODEL YEARS)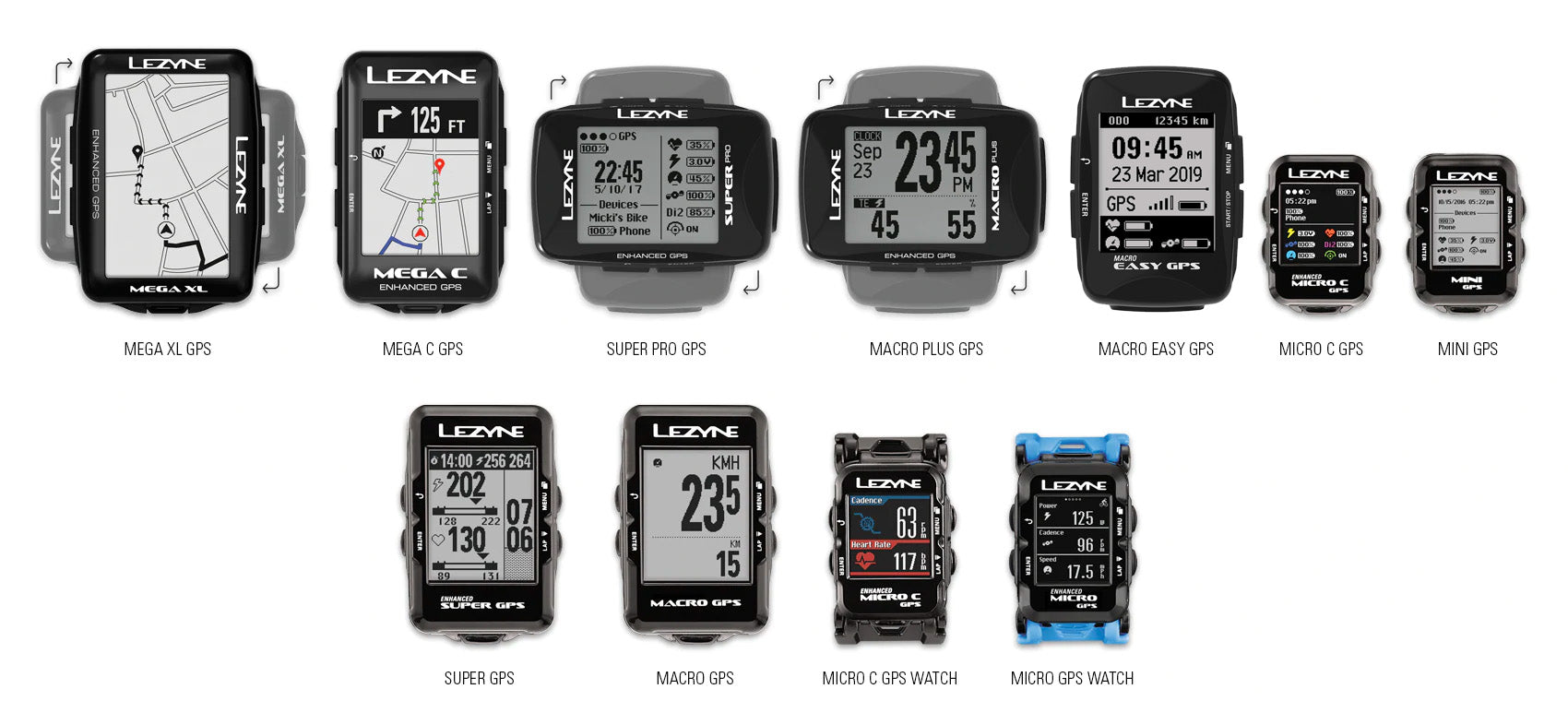 If you own any of these Year 10 devices, please use the device software and GPS Ally app updater below.
If you have an older Y9 GPS device, please contact customer support.
WHATS NEW
Y12 / 13 GPS DEVICES:
MegaXL / Mega C / Super PRO / Macro Plus / Macro Easy

• Removed contrast from Mega C menu settings
• Added TSS, NP, and IF power meter values to fit file summary
• Save power and heart rate zones to the fit file
• Improved mapping of cycle paths
• Fixed a Mega C map issue where footpaths were too light
• Fixed a bug where some files would be out of order on the files list
• Updated Czech translations
• Changed the phone call notification font size
• Mega C battery is green like it should have been
• Di2 fix for when there is only a front derailer
• Fixed a bug that could cause the GPS to lock up in some cases
• Added a navigation popup for the Custom Cue maneuvers
• Fixed a bug where the nav popup if its too close to the end would pop up in the wrong place
• Fixed a bug were backing out of the low battery warning would leave the GPS in a paused state
• Reset the barometer on i2c errors to fix a bug where elevation would stop updating in some cases

Y10 GPS DEVICES:
Super / Macro / Micro C / Mini / Micro C Watch / Micro Watch

• Fix a calories bug when a power meter is used
• Added TSS, IF, and NP to fit summary
• Power and heart rate zones written to fit summary